Product Specifications
| | |
| --- | --- |
| The main raw material applicable: | New material PP a return feed |
| Extrusion rate(kg/h): | 100KG |
| Finished with a thickness / thickness: | 0.6-0.9mm/10-15mm |
| Rated linear speed(m/min): | 230 |
| Touch mouth: | 2 |
| Length: | 35 meters |
| Reducer: | Hardened reducer |
| Screw Material: | 38CRMOAL |
| Heating Type: | Ceramic heating |
| Water cooling tank material: | Stainless steel |
| Embossing roll: | Advanced embossing roll |
| Advanced embossing roll | Automatic winding machine |
| Installed power: | 112KW |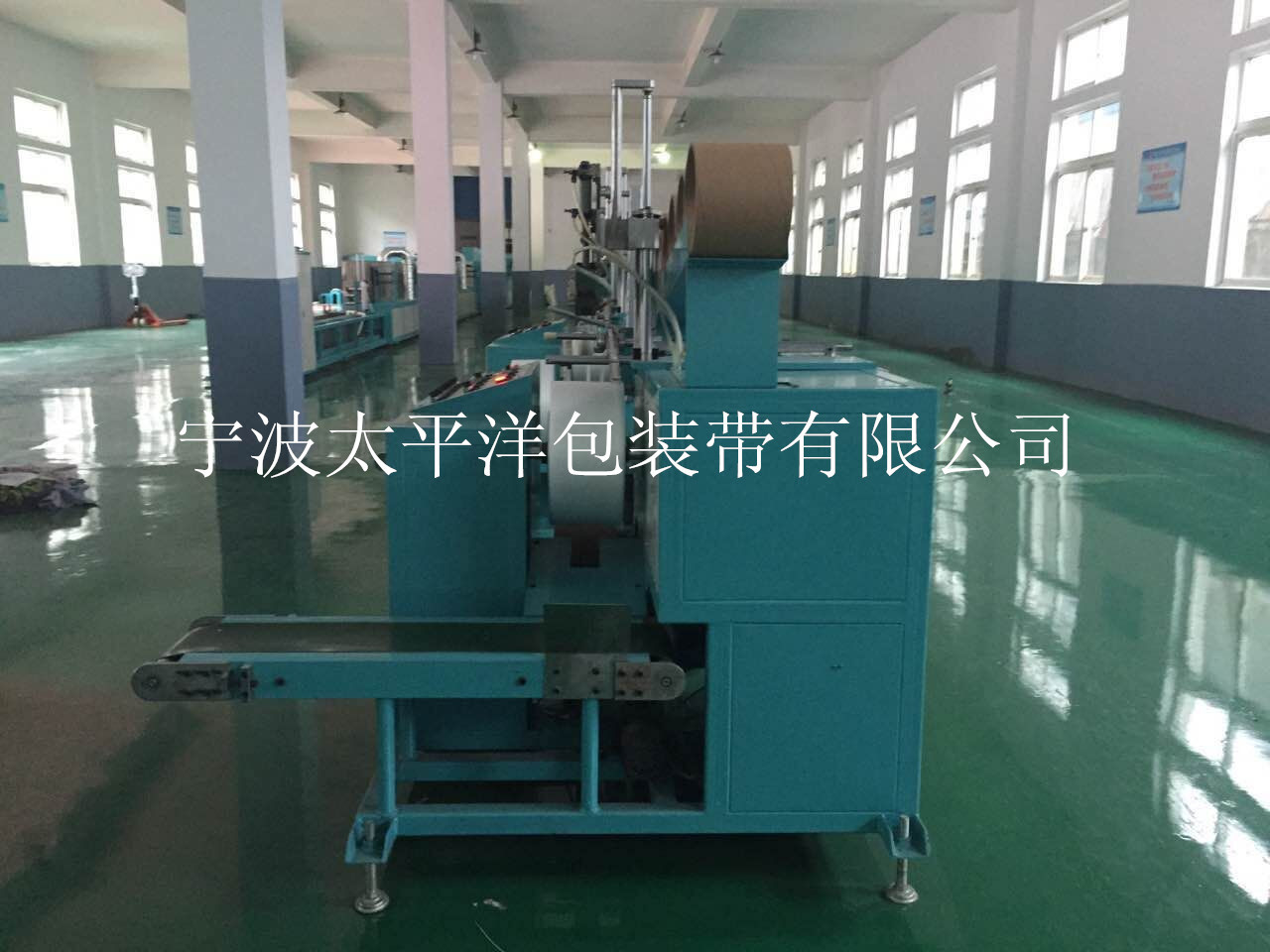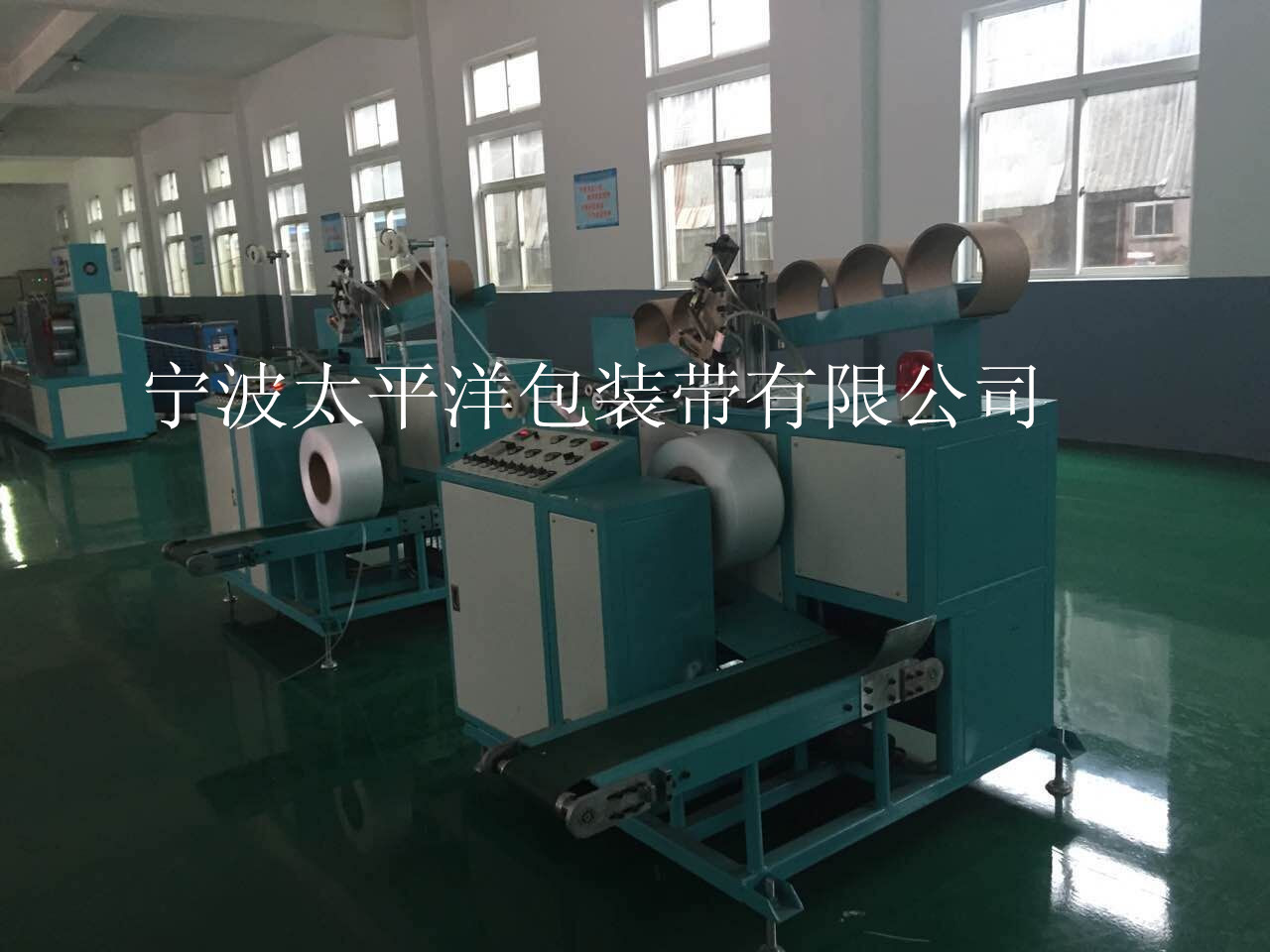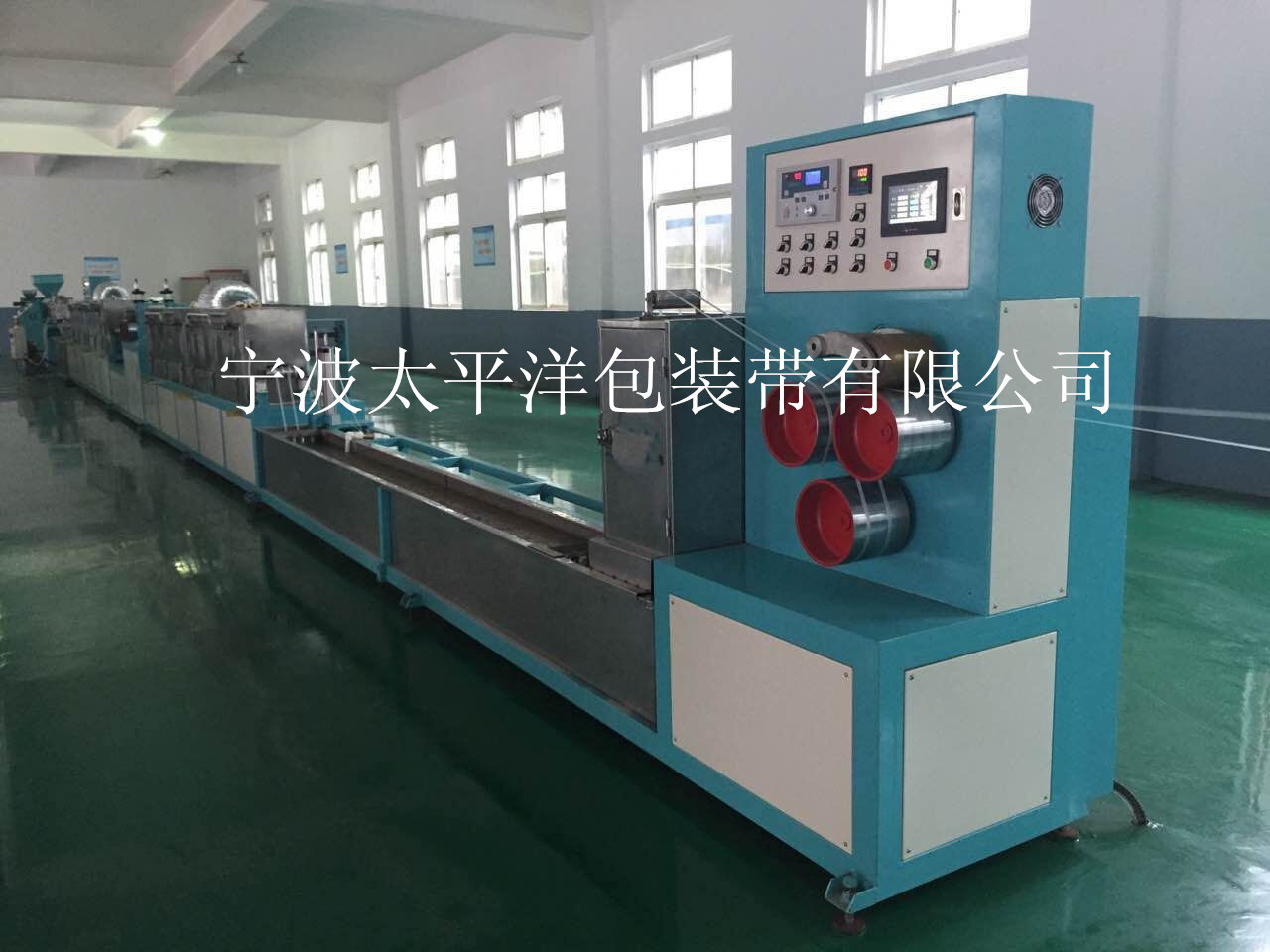 Packing belt production line a second video
http://v.ku6.com/show/k7ssrnptGA1OdoCymlVc4A...html?from=my
http://v.youku.com/v_show/id_XOTYxMzA3ODky.html
One:Extruder:Machine uses a combination of host and pay sandwich technology, screw technology uses exhaust structure, low power consumption, high yield, simple operation. The main raw material in pp polypropylene one or two back to pellets seeds, new materials, mainly in the production process of plastic particles allowed It looks high-temperature drying or fry mix, quality production pp packaged with a direct replacement for the price of ore with a low price pp expensive filler, while improving product quality, reduce production costs to fight the magnitude that producers get a higher economic efficiency.
Two:Die:Product Dimensions using adjustable design, easy to adjust pp with blank size.
Three:Tank:Made of stainless steel, cooled by circulating water who apply. Pp with four blank traction: the use of frequency control, easy to adjust the width and stretch ratio.
Related tags:Packaged with a two-wire production unit